German Federal Environmental Foundation (DBU)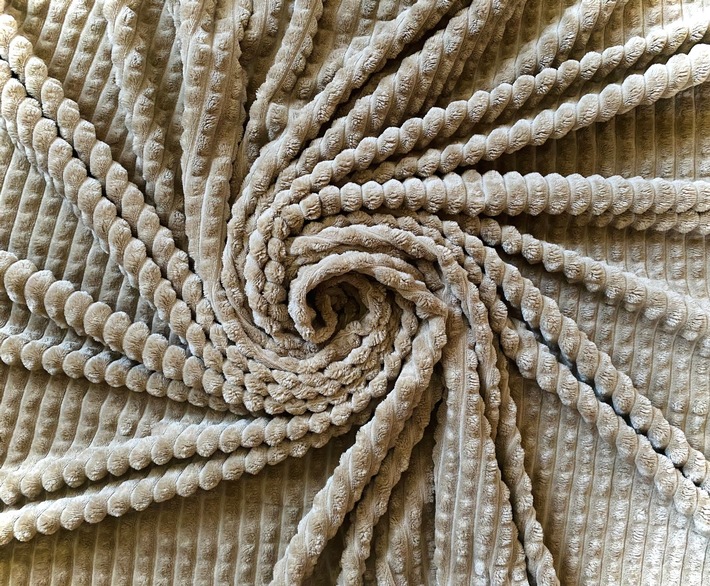 3 acts
The global campaign fashion revolution day April 24 has been a warning every year since 2013 that a textile factory in Bangladesh collapsed, killing more than a thousand people. How to promote a necessary ecological and social change in international textile production? The German Federal Environmental Foundation (DBU) has funded a project in Ulm to raise awareness among schoolchildren about sustainable fashion consumption.
We hereby send you a press release from the German Federal Environmental Foundation. We look forward to publication.
________________________________________________________________________________
Cheap fashion at what price?
DBU project for fashion revolution day April 24
Ulm. Nine years have passed since the collapse of the Rana Plaza textile factory in Bangladesh, one of the most serious accidents in the international textile industry with nearly 1,150 deaths. The global campaign fashion revolution day April 24 has commemorated the accident every year since 2013, along with the question of how textile production must change in order to avoid such devastating accidents. A project from the University of Ulm funded by the German Federal Environmental Foundation (DBU) raises awareness among young people about sustainable fashion consumption in accordance with the action day.
The DBU project "BN Textile Laboratory" of the University of Ulm in collaboration with the Technical University of Berlin focused on a more conscious fashion consumption and a more sustainable textile industry. "The project aims to help young people to critically question their own consumer behavior", explains Professor Dr. Martin Müller from the Institute for Sustainable Management at the University of Ulm and co-leader of the DBU project. . Not just in theory, but also in practice: pupils from Berlin and Ulm helped out and worked on sewing machines. "In this way, we want to raise awareness about making purposeful and sustainable decisions when buying clothes and beyond," says Müller.
The textile industry needs change
Changes in the textile industry are necessary both from an ecological and social point of view. According to Müller, global textile consumption has increased significantly over the past 20 years due to trends such as fast fashion – that is, clothes made and sold at low prices. According to the Federal Environment Agency (UBA), the textile industry in Germany is one of the largest consumer goods sectors: every year around 15 kilograms of new clothes are needed per person, a record value. The DBU project is aimed primarily at schoolchildren, because, according to co-project manager Müller, young people with constantly increasing purchasing power are particularly affected by the fast fashion trend. "Textile production has a major ecological impact", explains Dr. Thomas Pyhel, DBU consultant for environmental education and technical supervisor of the project. "Pesticides in cotton growing, carbon dioxide emissions, a greenhouse gas, from long transport routes, and water and air pollution from dyeing processes are just some of them." Poor working conditions and low wages in some producing countries also aggravate the situation.
Instagram channel for second-hand clothes and recyclable fanny packs
An Instagram channel for second-hand clothes, the production of hooded jackets without large waste (so-called zero waste sweaters) or recyclable banana bags: the students, with the cooperating associations, were not content only with theory, but also worked on the subject in the Worked in practice and developed its own projects. The summary of the research team from the universities of Berlin and Ulm on the BN textile laboratory: "The possibility of trying out sustainable behavior in an experiment but in real contexts has great potential", says Müller. "Young people are encouraged to discover alternative and sustainable consumption ideas." This doesn't just apply to clothes. "Environmentally friendly behavior can also be transferred to other areas of life such as nutrition," says Müller. The information contained in the DBU project is compiled in a guide. Pyhel, DBU project supervisor: "The hope is to raise awareness for a more sustainable use of textiles through the combination of theoretical knowledge and independent solutions."
Enlightenment as the key to change
Since the start of the week, netizens have been promoting Fashion Revolution Day by flipping their clothes. The goal: With the otherwise hidden "Made in" label, it becomes visible where the jeans, T-shirts and sweaters were made. "Technological developments to overcome environmental and social problems are important," says Müller. "But they only become effective if they are produced less and consumed less. People need to be made aware of this. »
More information about the project can be found here: https://www.uni-ulm.de/mawi/bntextillabor/projekt/
Photos according to the IPTC standard for free publication on
www.dbu.de
Whenever the generic masculine is used, it is only for convenience. However, all genres can be heard.
Klaus Jongebloed
- Pressesprecher –

An der Bornau 2
49090 Osnabrück
0541|9633-521
0171|3812888
www.dbu.de

Weiteres Material zum Download

Dokument: PM-048-2022 Fashion Revolution Day.docx